A ministry of the Waikiki Beach Chaplaincy since in 1970
Join us for church on the beach every Sunday.
The celebration begins at 10:00 a.m. on Kahanamoku Beach, adjacent to the Waikiki Hilton Hawaiian Village Beach Resort.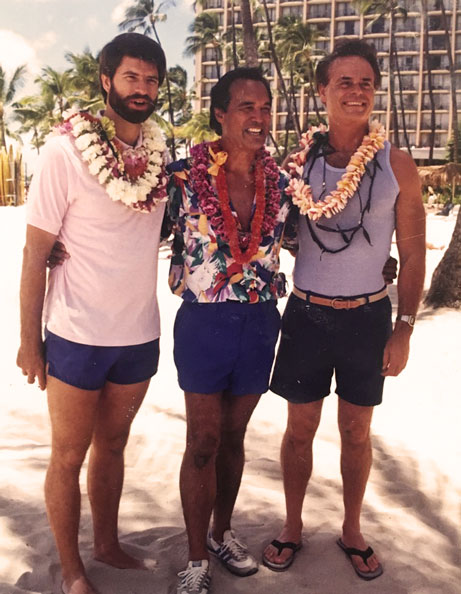 The Waikiki Beach Church has been proclaiming the Gospel of Jesus Christ on the beautiful shores of Waikiki since its beginnings in 1970. Bob Turnbul (right) founded the Church in 1970 and pastored it for 10 years, handing it over to Gene Ozbun (left) from 1980-1988. Alex McAngus (center) pastored the church from 1988 until his passing in 2021.